The Hotel
We have seven double rooms and two single rooms for overnight guests.
All of our spacious rooms are furnished in a modern and friendly style. Each room has its own shower and WC as well as telephone, television and WLAN.
Of course we will be happy to supply you with a child's bed or
extra bed.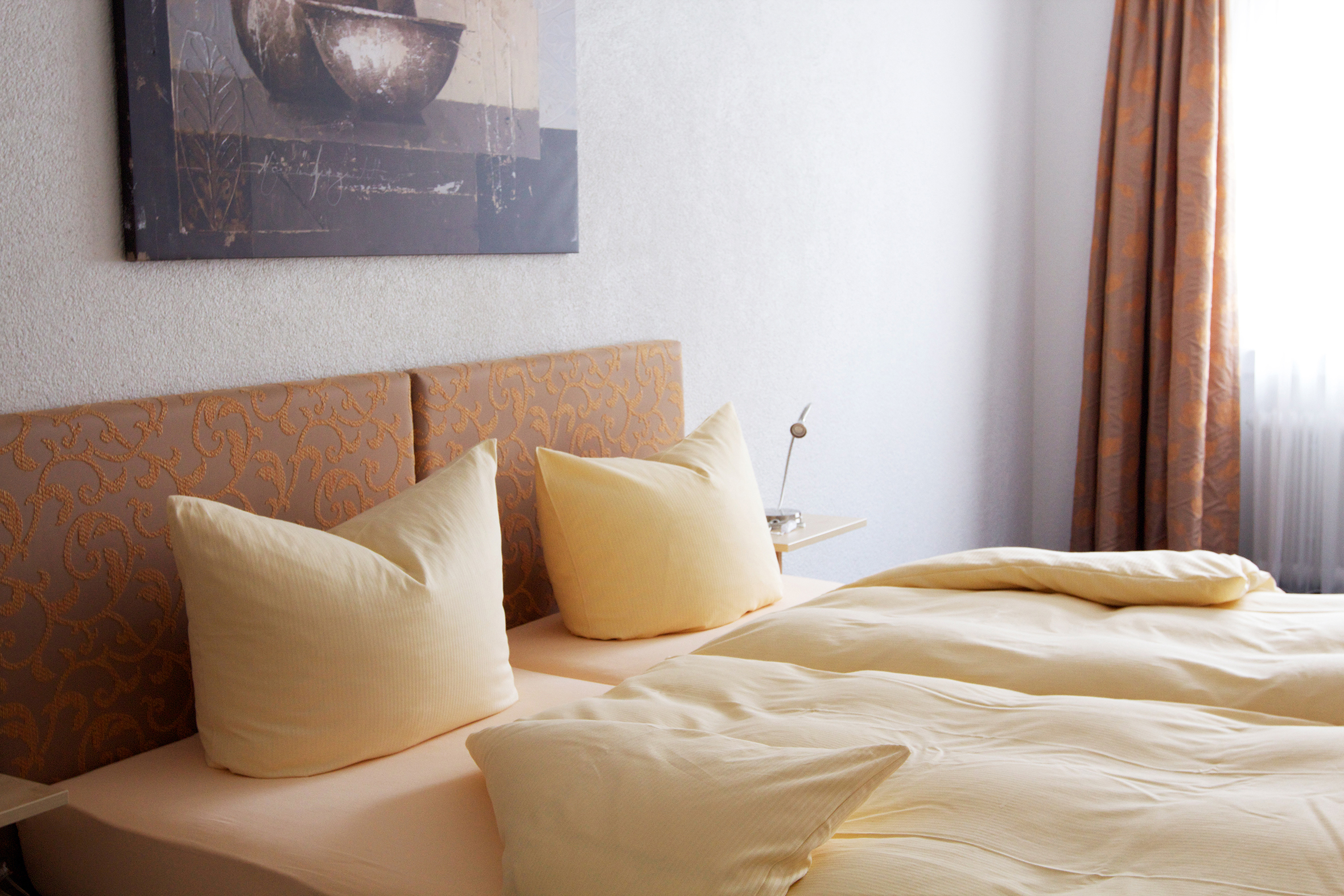 Arrival, Departure & Breakfast

Arrival at 3:30 to 8:30 pm. Departure to 10:30 am.
Breakfast - Monday – Friday: at 7:30 to 10:00 am. Saturday and Sundays at 8:00 to 10:00 am
Contact us